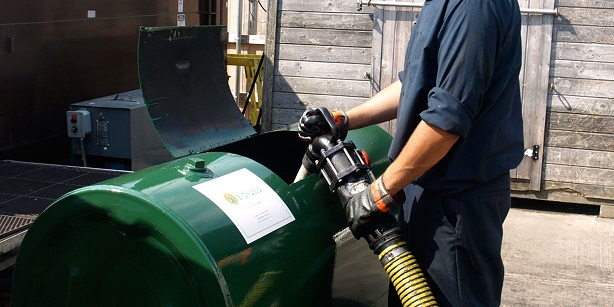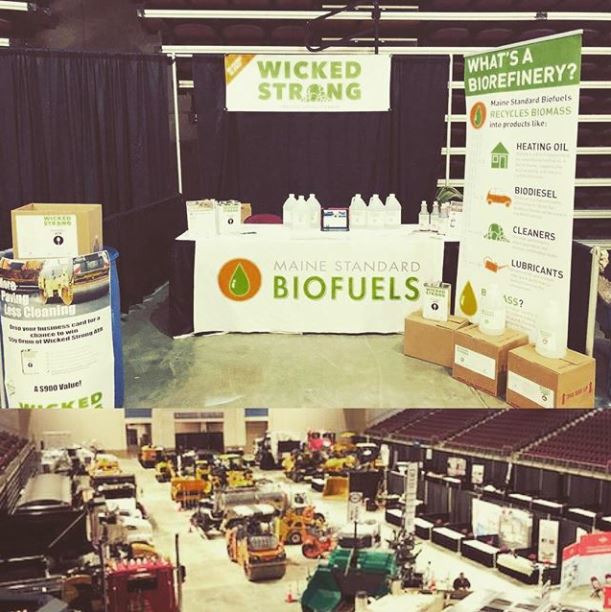 We are a small Maine company, taking on a very big job; lowering emissions and waste by making use of recycled cooking oil from our partner-kitchens from Presque Isle to New York State. Our hope is to keep used cooking oil out of landfills and put it in our products, including biodiesel, bioheat, Wicked Strong and more! Give us a call or drop us a message in the form below, we would love to hear from you!
Tours
Maine Standard Biofuels offers tours of our facility, but they must be scheduled in advance. We can generally accommodate groups up to 25 people, with a week or two notice. Please fill out the form below, and let us know times and dates that would work best for your group. Be sure to tell us how many people will be attending, what type of group it is, and what you are hoping to learn from the experience. This information will help us tailor the tour to your specific needs. There is never a cost associated with tours of our facility.
Booths
Maine Standard Biofuels would be happy to have a booth at your event! We generally try to stay within Maine for these events, but some exceptions can be made. Please fill out the form below, and let us know times and dates of your event, if there is a cost associated with participating, and what type of experience your audience is looking for.
Events
Getting out and meeting new people is what we are all about! If you have an event and think that we would make a good fit for your audience, reach out to us! We are more than happy to work with you co-branding, making informational flyers, participating in parades, etc.! Please fill out the form below, and let us know when your event is, where it is, what you would like your audience to gain from having us around and what you'd like to see from us.
Speaking
Maine Standard Biofuels works tirelessly to engage new audiences, so we would be honored to be selected for a speaking opportunity. We specialize in creating a more sustainable world by breaking free of our dependence on foreign fossil fuels, focusing on ways to make more fuel and other products from recycled materials right here in Portland, Maine. Please, fill out the form below, and let us know what type of event you're having and what type of expertise you're interested in hearing.
Get in Touch